With a passionate drive to exceed our customer's expectations Dental City works to deliver the best possible experience supporting your dental practice and the greater dental community. This commitment has taken us from humble beginnings as a small startup infection control products company to a flourishing distributor of thousands of quality dental supplies.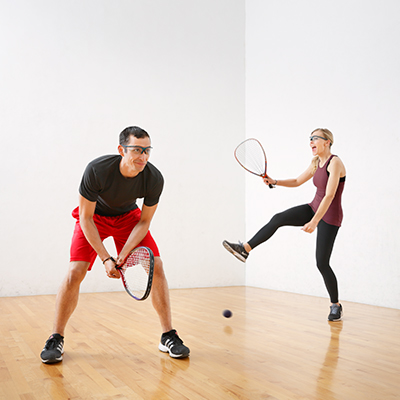 We are built on recognizing the importance of relationships and trust with our customers and continue to focus on that goal, one customer at a time. Dental City serves dentists, other individuals and buying groups out of our corporate headquarters and distribution center in Green Bay, WI. We carry nearly 500 brands, and tens of thousands of products are in stock and ready to ship every day, with our same-day shipping guarantee!
The team at Dental City never rests, forging ahead with innovative strategies, partnerships and programs focused on helping our customers provide the best patient care possible. We offer a personal touch via our account managers as well as digital ordering solutions, so our customers can order what they need without delay.
With our group of on-site account managers, there's always a friendly voice waiting on the other end of the phone ready to assist in any way. Each account manager goes through intense product training to assure they are experts on the ins and outs of dental products and industry insights, meaning you're working with someone who understands and can assist with the needs of a dental professional.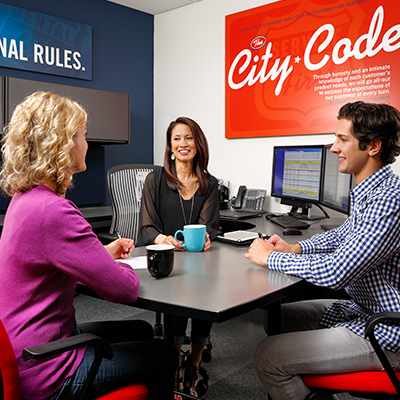 Dental City is dedicated to delivering the best combination of quality products, competitive pricing, innovative supply management strategies, and "worry-free" service in the dental industry. That means Dental City employees are encouraged to do what it takes (within reason) to assure our customers are completely satisfied with their experience in "The City."
Founded in 1993 by John Mathys, Dave Withbroe, and Roy Stumpf (three individuals bonded by their entrepreneurial spirits and love of racquetball), Dental City was built from scratch, one customer at a time and vendor-by-vendor. We pride ourselves on earning customers the old-fashioned way, with relationships built through providing superior customer service and fair prices.
As we have grown, we remain focused on and committed to our customers and the dental industry and the belief that an independently owned company, with awesome employees who believe in the mission of serving dental practices, can continue to deliver what we set out to do in 1993.
In serving the dental industry for 29 years we look forward to continuing to work with dental professionals throughout the United States for many years to come. We invite you to give us a try!
Dental City, Where Exceptional Rules!